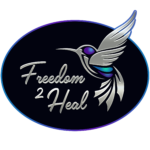 Short Description
Emotional Freedom Technique (EFT) and Matrix Reimprinting
Description
About Freedom to Heal
Freedom 2 Heal uses Emotional Freedom Technique (EFT) and Matrix Reimprinting to explore and resolve past experiences, traumas and negative beliefs that have caused blockages in our energy system or field. These blockages result in emotional or physical dis-ease. By removing these blockages we leave space to create new beliefs and infinite possibilities.
EFT and Matrix Reimprinting are alternative or complimentary therapies that incorporate a number of concepts such as Traditional Chinese Medicine, Quantum Theory and the Law of Attraction.
These therapies can help with a vast array of challenges such as trauma, depression, anxiety, fear and phobias, anger, PTSD, self-esteem, confidence, self-love and grief and loss. This is by no means an exclusive list and in fact the creator of EFT, Gary Craig, is famous for saying 'try it on everything'!
About Amanda
My background as a Mental Health Nurse has gifted me the opportunity to work with people from all walks of life with various mental health needs resulting from trauma or stress. During my career I have explored many therapies, some of which still inform my practice but as I progressed professionally, personally and spiritually I wanted to bring more to my practice. I was drawn to EFT and Matrix Reimprinting because of the concept of the matrix, working with past traumas and interacting with the parts of our consciousness that were stuck in these moments.
As with many people who progress into healing, I have had to overcome challenges and traumas myself. This not only resulted in a personal understanding of suffering but of the strength and vulnerability it can take to go through the therapeutic process and towards healing. Of the therapies I have experienced both professionally and personally, none have been as powerful and healing as EFT and Matrix Reimprinting.
Please visit Freedom 2 Heal to learn more.
Send Message to listing owner